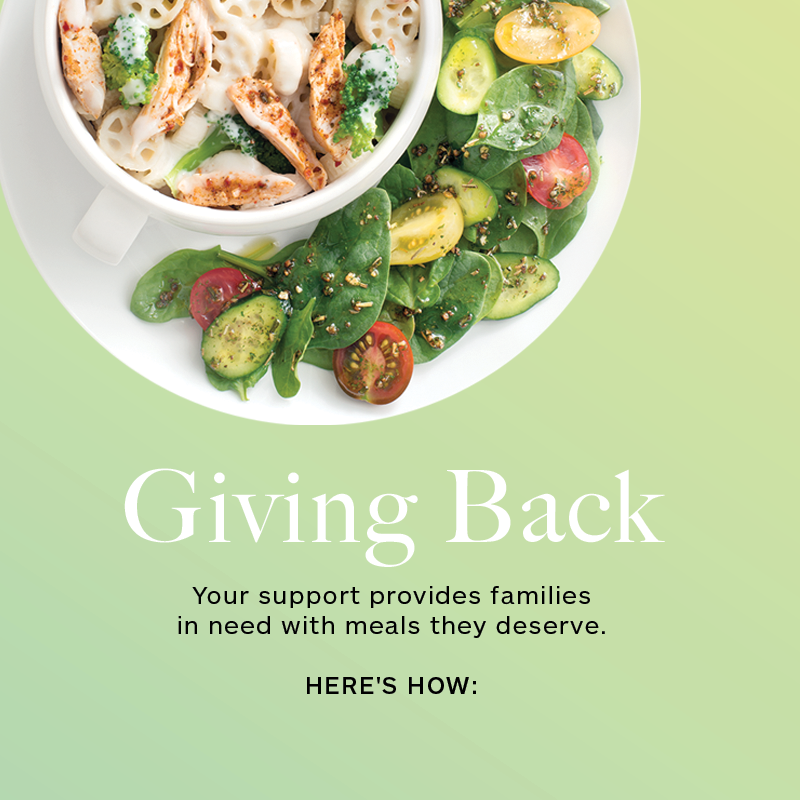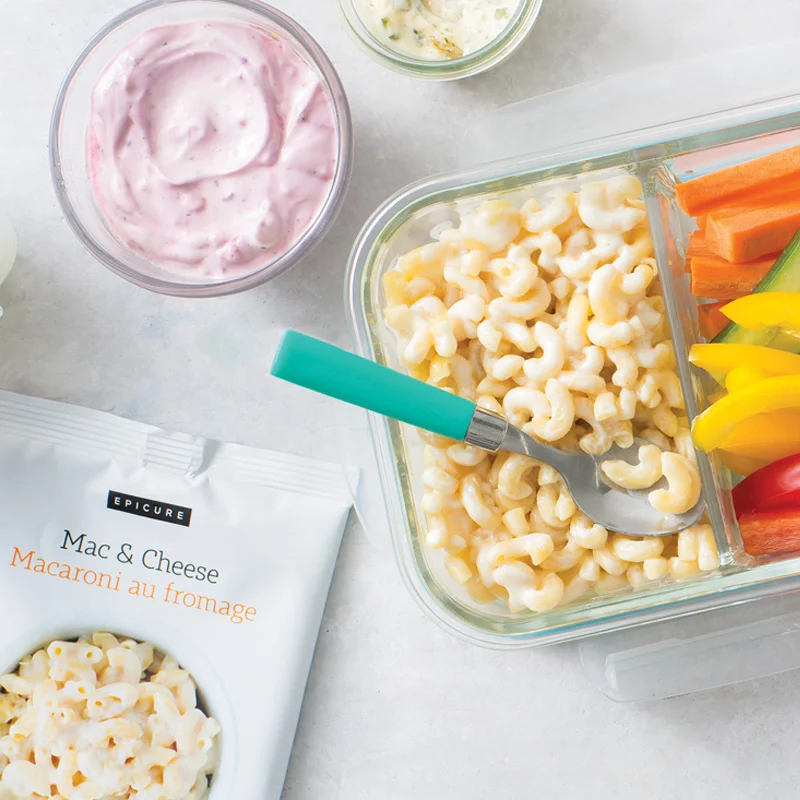 MAC & CHEESE
For every Mac & Cheese Seasoning you buy,
we donate a meal to a family in need.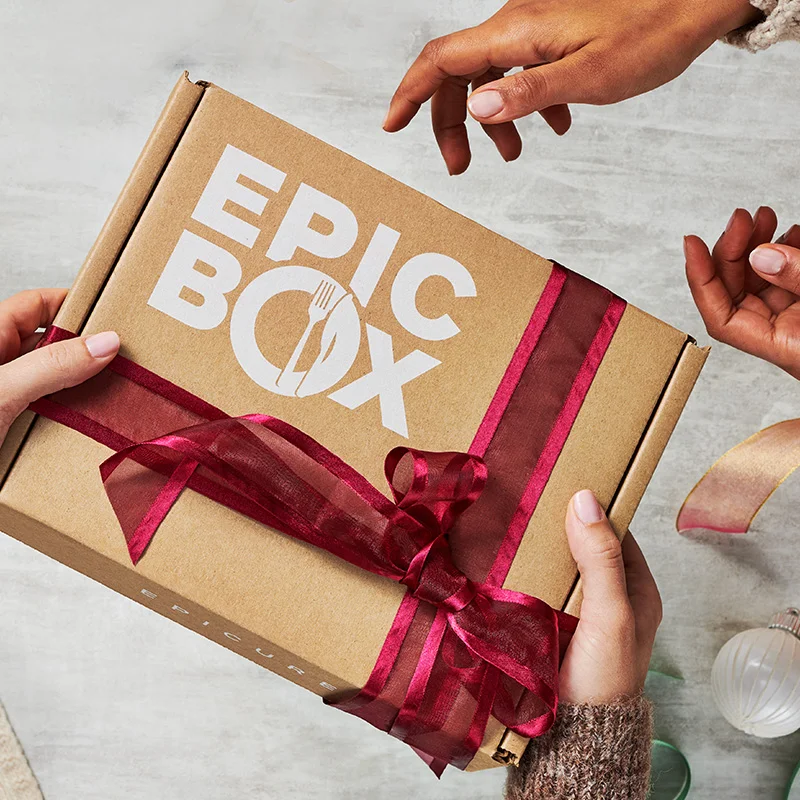 EPIC BOX
For every month you subscribe,
we donate 7 meals to families in need. 
2+ MILLION
That's 2 million meals donated,
made possible by customers like you!  
HOW YOUR PURCHASE
MAKES AN IMPACT
Every day, millions of people across Canada and the US depend on food bank assistance to feed their families. That's why we've teamed up with Food Banks Canada and Feeding America to help ensure no one in Canada or the US goes hungry.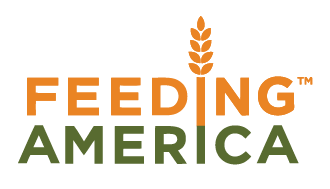 At Epicure, we believe everyone deserves good food—good food that fuels us, helps our children grow and learn, and that families can depend on. Good food is a necessity for every person, and the reason we established our Buy a Meal. Share a Meal. program.

Gifts that Give Back
---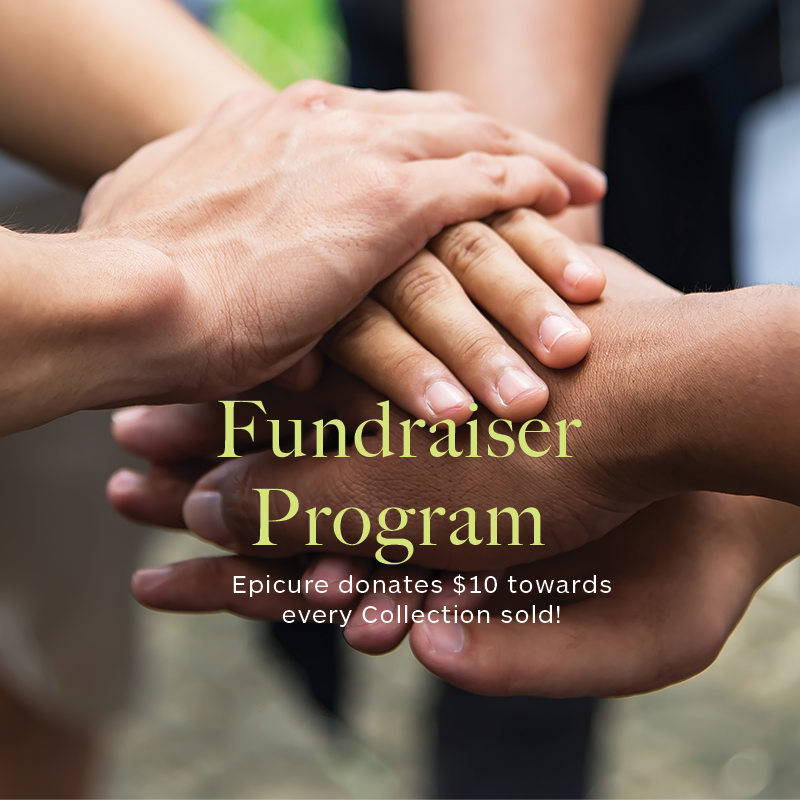 ---
Raise funds to support your community or cause while sharing wholesome weeknight meal solutions. Everyone eats, so everyone is a potential customer!  The Weeknight Dinner Collection ($25 CA/US) is packed with an assortment of easy meal solutions that help you get dinner on the table fast. Collect orders for this exclusive collection and your Ambassador takes care of the rest! 
"My daughter, Sunnie has cerebral palsy and autism. I was looking for ways to raise money so Sunnie could have a life-changing surgery. I was introduced to Ambassador, Shay Kort, and once she found out about Sunnie's opportunity, she jumped at the chance to do an Epicure fundraiser for her. With Epicure being such a popular brand, and hearing Sunnie's story it was a huge success!"
—Jamie Swords
CONTACT YOUR EPICURE AMBASSADOR TO LEARN MORE.
Some of our other programs and contributions include:

When disaster strikes, Epicure is committed to helping people get access to healthy and nutritious food. By partnering with Ambassadors living communities impacted by natural disasters, Epicure will make donations of products to help those in need. For more information contact disaster.relief@epicure.com.

Created in 2007 to support food security, the Epicure Foundation awards grants to local grassroot initiatives in the communities of Epicure Ambassadors. Over $1M has been donated to ensure those who need it most have access to nutritious and healthy food.
---




AWARD WINS:

The 2022 Business of Good Awards: Community Involvement
Epicure has built on that reach with its Buy A Meal. Share a Meal. program. "For every product you buy, we're donating meals to Feeding America or Food Banks Canada," Warren says. Last year, Epicure gave away almost a million meals. It also has a disaster relief program that makes in-kind donations to afflicted communities.